2019.04.25 Thursday
[POGO77 NEW RELEASE]SKITKLASS 1st Information SKITKLASS - Primitiv kansla 12" (POGO105) / CD (BTR-099)
New Great information about SKITKLASS from POGO77 RECORDS and BREAK THE RECORDS
BAND : SKITKLASS
TITLE : Primitiv känsla
NUMBER : POGO105
LABEL : POGO77 RECORDS
FORMAT : 12"
DATE : autumn
PRICE:TBA
ETC:TBA
BAND : SKITKLASS
TITLE : Primitiv känsla
NUMBER : BTR-099
LABEL : BREAK THE RECORDS
FORMAT : CD
DATE : autumn
PRICE:TBA
ETC:TBA
■SKITKLASS / Primitiv känsla will be released on LP and CD. more info coming soon...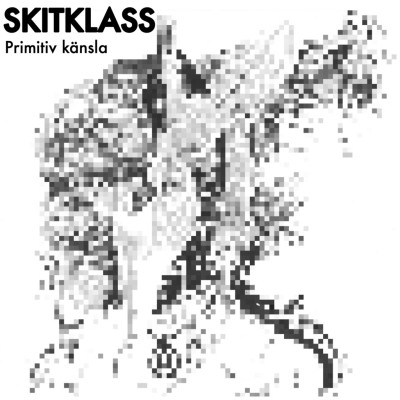 BAND : SKITKLASS
TITLE : Primitiv känsla
NUMBER : POGO105
LABEL : POGO77 RECORDS
FORMAT : 12"
DATE : autumn
PRICE:TBA
ETC:TBA
BAND : SKITKLASS
TITLE : Primitiv känsla
NUMBER : BTR-099
LABEL : BREAK THE RECORDS
FORMAT : CD
DATE : autumn
PRICE:TBA
ETC:TBA
I think that bands often disrupt the punk scene by releasing their best work before breaking up, however, SKITKLASS will release another excellent album, and I have been given the honour to release it on POGO77 RECORDS. At this stage, progress is still being made, so I am announcing this information as far as my understanding allows. Their new item will be 12" album from POGO77 RECORDS and the CD album from BREAK THE RECORDS - the same label as last time. The album title for this release is "Primitiv känsla" or "primitive sense" in English as a raw explosion against structure of our world. In other words, SKITKLASS are making it raw, real and taking punk "BACK TO THE 80's". Although I have not received their music master yet, Side-A will be studio tracks and Side-B will be live tracks for the 12" record.
While I don't know the contents of the album, I do know that it will be 18 tracks or ripping raw punk and I am so excited about the new release that will be hard to deal with! Now… I don't know how many songs will be on Side-A and Side-B but I imagine the boys will do something crazy.. maybe they will make only 1 song on A-side and 17 songs on B-side...because well… it's SKITKLASS!! Similar to the release from THE STALIN "TRASH", the SKITKLASS release will feature the studio recordings on Side-A of the album, while Side-B will feature live recordings. At this stage, I can't explain the details of the release, as if I'm wrong, I'll be in all sorts of trouble! The sleeve design will be one of the highlights of this release, being drawn by the same sleeve artist of abovementioned "STALIN – TRASH" album, Mr. MIYANISHI KEIZOU – an essential and immortal release. For the moment, the sleeve artwork is blurred out. Don't worry, I'll tell you more at a later stage! There will also be a lottery for limited SKITKLASS 12" flexis and the CD. I'll give you details later! We're mainly doing this just for fun and are sure that SKITKLASS followers worldwide will be keen to participate! Again, I'll keep everyone posted when I have further details as soon as "SKITKLASS" give me new information.