2015.05.28 Thursday
TOM AND BOOT BOYS in LA on Sep 18th in 2015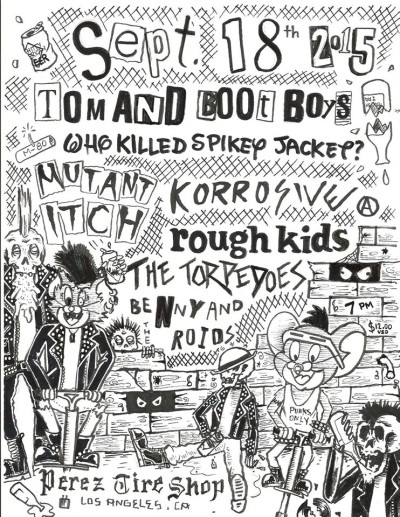 Dark Raids Records and Human Double Face Records present...
A 3 Day California Stomp and 4 band weekend with....
WHO KILLED SPIKEY JACKET?
September 18,Friday Los Angeles
September 19,Saturday Fresno
September 20,Sunday Oakland
Venues and supporting acts to be announced soon. Venues and bands have been contacted already. Please do not contact with offers. If something hits the fan we have backups already. All bands on tour will have new releases with them along with shirts and other goodies. More info and event page/individual fliers soon.
リリースもTOMがらみ4枚ほどあります。随時報告いれます
FAST AND LOUD!
PUNK AND PROUD!